Transfer Maps
This page describes how to transfer or copy mappings.
_
Overview:
This option allows you to copy a mapping from another database, or an existing mapping to a new name in the same database
Usage
When you click 'Transfer Map', you will see a display similar to the following: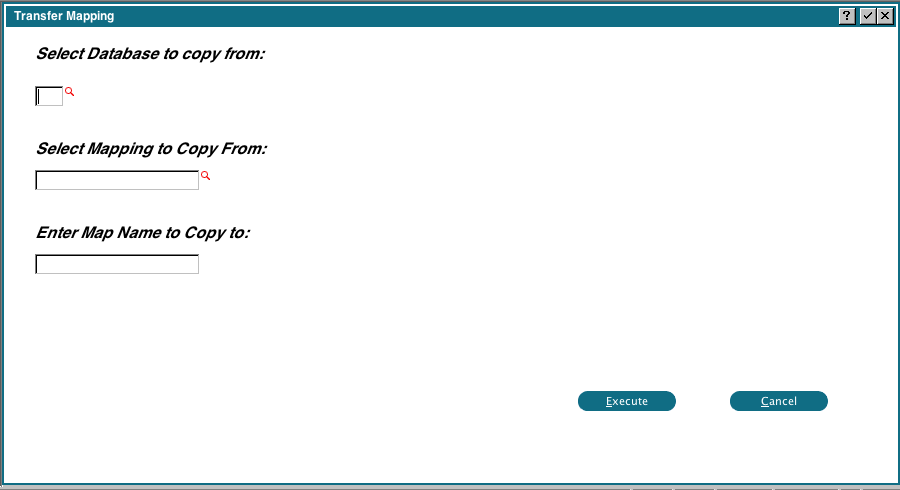 Enter the Database and Mapping you want to copy from. The mapping will be added to the current database. For example, you can use this to transfer a mapping from a test database to a production database. If you enter the name of the current database, then you can copy a mapping to a new name.
Comments:
Read what other users have said about this page or add your own comments.
--
JeanNeron
- 2013-10-02